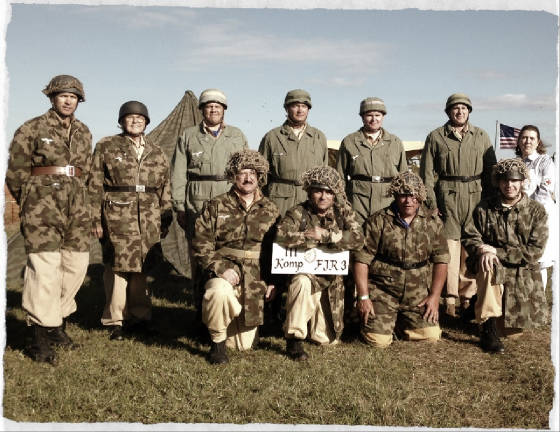 WW2 Living History Reenactment group based in Florida.
We are a historical reenactment group. We portray the basic German Paratrooper . Just like in all other countries, regardless of sides, they were simple people that had to leave loved ones behind to fight for thier country . We do not wish to glorify the evil regime that they fought under, nor do we tolerate that ideoligy or the glorification of war. We are amateur historians that wish to honor all veterans and educate the public .
"Those who forget history are doomed to repeat it"